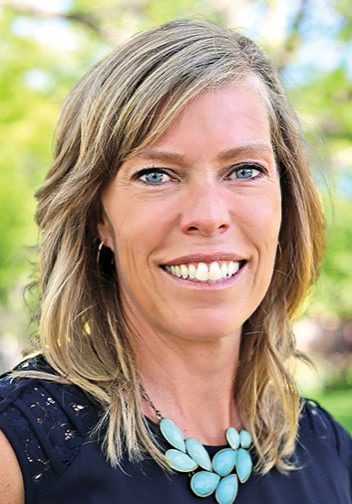 Jennifer, a New England native, moved to Denver in 1995 to join AmeriCorps, a National Service Program, and has now lived in Denver for nearly thirty years.
Jennifer bought her first home with her husband in 1999 by literally knocking on doors in the Sloan's Lake area, asking people if they wanted to sell their home.  Since then, she has bought and rehabbed several homes, as well as purchased homes as long term rental investments. In addition, Jennifer loves introducing people to Colorado through managing personal vacation rentals.
Jennifer is the co-founder of mpowered Colorado, a non-profit financial education organization.  As a financial advocate, Jennifer helped educate hundreds of people with their personal finances, so they could attain their dream of home ownership and financial security.
Jennifer believes strongly in not only fiscal health, but physical health and also runs a small local business called FitTrip Adventures empowering women to take fitness vacations abroad.
Jennifer and her husband Chad reside in the Potter Highlands neighborhood with their three daughters who attend North High School, part of Denver Public Schools.  She is passionate about meeting people and helping her community by making new connections.
Reviews:
"Jennifer was extremely helpful in our search for a home in CO. She helped us to navigate the fast-paced market in the Denver area and explained every step of the process. She was extremely good at listening to what we were looking for so she could help us to find our beautiful home and she double-checked everything to help us make good decisions. We couldn't have a better agent!"
"When my husband and I began looking for our first home we had no idea where to start. Denver is large and each neighborhood has a vastly different price range and personality. We are so grateful we found Jennifer to help guide us! She not only knew about the history and projected future of the neighborhoods but knew intricacies street by street! We found the perfect home thanks to her in-depth knowledge of the Denver market and her complete understanding of our vision. Thank you, Jennifer!!"
Looking to Buy A Home?
Find Your Next Home, Search for Properties Here!