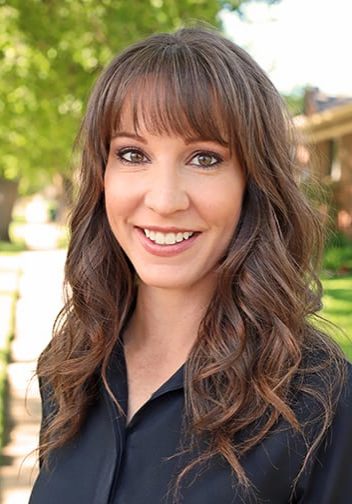 Tasha has a keen eye for identifying opportunities and going above and beyond for her clients. She previously worked for a non-profit agency connecting adults and children with developmental and intellectual disabilities with the services they need. With a background in counseling, Tasha is able to assist her clients in making the best possible decisions in real estate to ensure smooth, cooperative, and beneficial transactions for all buyers and sellers. Her goal is always to make the buying and selling experience as easy as possible. She is hard-working and fiercely dedicated to the clients she works with. Tasha is a skilled negotiator, able to ensure the needs of her clients are validated, understood and ultimately met. By combining her passions for real estate properties and helping people, Tasha is able to make buying and selling houses rewarding for everyone involved. As Tasha's clients know well, her top priority is ALWAYS the client.
Originally from Albuquerque, New Mexico, Tasha moved to Denver more than 15 years ago for graduate school and immediately fell in love with everything Colorado has to offer. Tasha graduated from the University of Denver and lives in Denver with her husband and two kids.
Reviews:
I worked with Tasha when I was needing to sell my split-level house & purchase a ranch-style house in a very specific geographic area. She was fantastic at only sending me houses that met my specifications, and was super-timely & responsive with emails and texts. She gave me advice on the various   homes we looked at & put offers on, which I feel made the process much less intimidating. Tasha was a true pleasure to work with–I'd highly, highly recommend her to any of my friends who are in the market for an amazing realtor who will provide her undivided attention to them. I hope I don't need to move again for a very long time, but when I do, I will absolutely be calling Tasha to act as my agent again!"
"My wife and I were first time home buyers in a market we were still new to.  We were lucky to have Tasha to guide us and help us find exactly what we were looking for.  She was always available and knowledgeable about what to look for in a home.  She not only got our offer though in a competitive   market, but helped make the closing smooth by working with our lender, inspector and the title company.  She was also available after closing to make sure we were set.  Thanks Tasha!"
Looking to Buy A Home?
Find Your Next Home, Search for Properties Here!