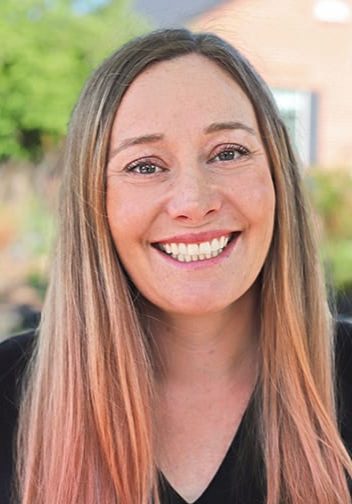 Paris is a real estate agent with the added backing of a law license who is passionate about real estate in the Denver metro area. Paris joined Green Door Living to serve buyers and sellers by providing unparalleled customer service and client empowerment combined with abundant market knowledge and an approach tailored to each client. With her background in real estate, land use, and contract law, Paris brings a uniquely informed perspective to real estate transactions. This foundation means that she is skilled at contract negotiation, communication, and serving clients even under difficult circumstances.
Paris is a Colorado native and she owns her home in Northwest Denver, where she lives with her partner and her fur kids. Whether it's her part of town or a different one, Paris would love to help you find the perfect place to call home in the metro area, with the goal of forging a long-term relationship to help you grow wealth through the real estate you own, in the years to come.
Reviews:
"Paris had the patience of a saint during an 18 month search for the perfect house. She then went above and beyond in making sure every detail was attended to during bidding, contracting, inspections, purchasing and closing. She made sure we were always well informed and was so wonderful in guiding  us through this process. She was truly a godsend! Oh and she's fun to work with too!"
"We were lucky enough to work with Paris to list and sell our first home in Denver in 2018. It just so happens she was born and raised in the same small town in Colorado as my husband–an easy decision to partner with her in general, but the experience was even better than we thought it would be. We  were really struck by her rich knowledge and experience in the Denver Market (especially the West Denver Market). She guided us through the process at every step, starting with an easygoing meet-and-greet to understand our needs, hopes, and expectations. She is professional, attentive, and easy to work with. She is an exceptional communicator and provides the perfect level of detail and information along the way. She is organized. She is an honest counselor and advisor, and never made us feel pressured. Any speed bumps we faced during our transaction were quickly addressed and smoothed over without hesitation–leaving two new parents – who were working full-time and in the midst of a big move – eternally grateful. As we moved through the sale, she continued to be present to relay every step and make sure we had everything in order. We would work with Paris again in a heartbeat and have had no hesitation recommending her to friends since our transaction closed. She has set the bar high indeed; and now we compare every real estate experience we've had since to working with her. We wish Paris had her license in every state because we'd recommend her to ANYONE wanting to sell or buy a home. Thank you Paris!"
Looking to Buy A Home?
Find Your Next Home, Search for Properties Here!