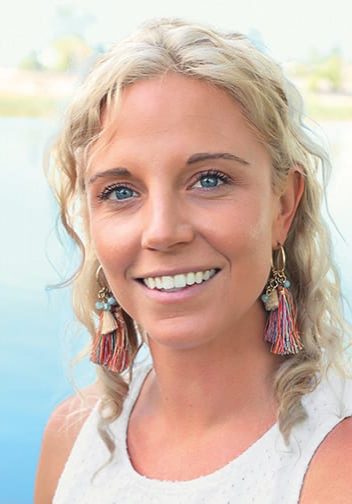 Christina is a devoted real estate broker, and proud fourth generation Colorado native from Boulder, Colorado. Exploring much of the state throughout her life, Christina has also lived in Fort Collins and now resides in Denver. Christina worked for KB Home Studios, helping hundreds of state-wide clients skillfully select products to build their dream homes from the ground up. Her design background, combined with her extensive knowledge of Colorado, provides her real estate clients with expert knowledge in regards to staging, floor plan arrangements, product knowledge of building materials, and discernment about Denver's property market.
"I specialize in fix-and-flips, investments properties and working with new investors. Whether you are looking for a small condo to Air BnB or a 10 unit complex to make some passive income, I can help!"
Growing up in Colorado, Christina loves all avenues of adventure! She enjoys wake boarding, snowboarding, hiking, biking, and much more! Christina also loves to clock in time with her family and friends, visit local restaurants and breweries, volunteer at local events, and explore new neighborhoods. She is thrilled to help others find their next home in the Denver area, and will skillfully help you navigate Denver's market.
Reviews:
Christina far exceeded any expectations that I had for a realtor. As a first time home buyer, I was concerned the process was going to be overwhelming/complicated and Christina made the process seem easy and flawless. She took the time to get to know me personally and helped me find a house that fit me. She has a wealth of knowledge, not only of the home buying process, she also brought her expertise in interior design and was able to point out potential problems with houses that we looked at. She went every extra mile I can imagine, including working with my crazy work schedule and answering questions late at night. She makes you feel like you are the only person she is working with. I could not recommend a better person to buy a house with.
"Christina knows the market in Denver. She knows how the market is moving and can properly set expectations based on her deep knowledge. She'll be able to guide you through every step of the process. Christina helped us sell our house when we were out of town. She took care of everything–even made sure we had someone to cut the grass and make small improvements to the house so we would get the best possible price. This was actually our second time working with her. She helped us purchase our home. We were so happy with the first experience, we didn't even consider working with anyone else."
Looking to Buy A Home?
Find Your Next Home, Search for Properties Here!